Boasting gigantic chopping centres, beautiful mosques, modern buildings and serene deserts, Abu Dhabi is the emirate that one shouldn't miss when in UAE. Here are a few more things you can do when you're here.
Sheikh Zayed Grand Mosque
This architectural marvel is a grand welcome to the city. This grand building with over 80 marble domes and four 107m high minarets, any Abu Dhabi resort would recommend a visit to this mosque. As one of the two mosques open to non-Muslims in the UAE, visitors can admire in awe at one of the world's largest chandeliers.
The corniche
This stretch makes up the horizontal part of the city's 'T' shape. Nearly 5 miles long, this promenade is along the coast of Dhow Harbour, lined with some of the city's most popular restaurants, hotels and shops. You can also enjoy a view of the city's skyline from here.
Desert tours
There are plenty of desert safaris in Abu Dhabi, therefore depending on your schedule, you can arrange one for yourself accordingly. To those based at Qasr Al Sarab Desert Resort by Anantara, the hotel itself has a range of desert adventure options!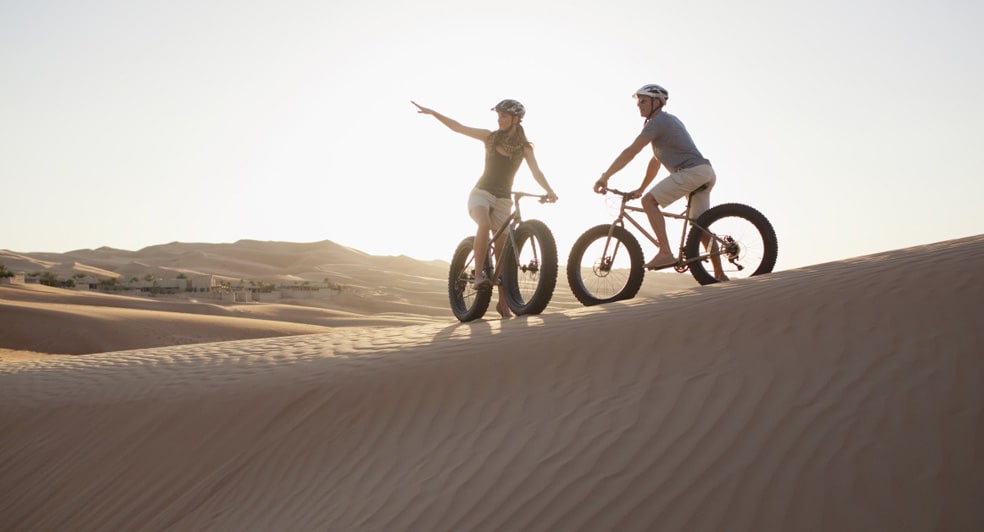 Shopaholics paradise
For all the shoppers, there is no shortage of high-end malls and other shopping venues. If you're looking for a traditional experience, you can visit one of the many souks around the city or if your budget is on the higher end, plenty of malls cater to this requirement as well.
Intrigued by history, art and food, Lavinia Woolf is a writer who is passionate about the extraordinary and writes of the exhilarating and enchanting. Google+