Of the seven known species of turtle, five come ashore in Sri Lankan beaches to nest. You can visit the turtle conservation areas situated in Kosgoda, Induruwa, Beruwala or Rekawa to see a turtle nesting or to release baby turtles into the ocean.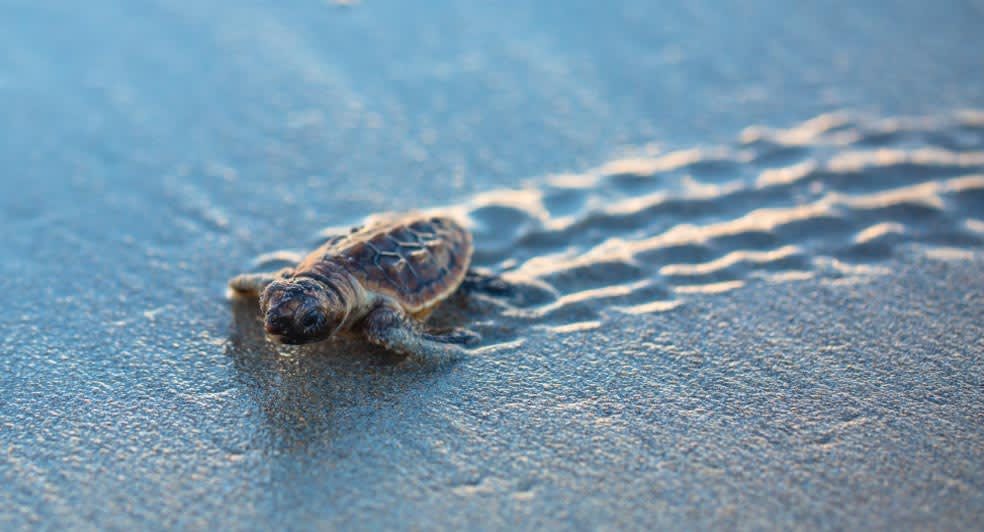 The Goals of Conservation
The immediate goals of conserving turtles are as follows:
1. Protect nesting areas by turning the areas into parks and refuges.
2. Ensure that turtles are allowed to nest without disturbances in the form of lights, noises, man-made obstructions on the beach, etc.
3. Increase public awareness through community education and participation.
4. Lobby for laws both internationally and nationally that prevent the dumping of pollution into oceans.
5. Provide rehabilitation centres for injured and sick turtles to improve their chances of survival.
Volunteering for Conservation
You can also volunteer at the turtle reservations if you're in one of Sri Lanka's luxury resorts. Volunteering is a great way to learn more about turtles and what is being done for their conservation in the country.
The volunteer program runs all year round and a volunteer can get involved for a minimum of a week or a maximum of 12 weeks during which weekends are free.
What You Will Be Doing
You will be trained on arrival and are required to do many things ranging from; cleaning the tanks and feeding the turtles, beach cleaning, burying eggs in the egg farm, releasing baby turtles when the time comes for them to leave. Nesting season is usually December to April. You can stay in their provided accommodation or visit from a nearby hotel like Anantara Peace Haven Tangalle Resort.
Roland Lefevre is a travel writer who specializes in creating features on leisure as well as business travel destinations across the globe. Google+