With the increase of expats and recently an increase in tourism, Qatar has now become open to multinational fast food restaurants and fine dining. Local Doha restaurants, however, serve up some of the most delicious traditional dishes worth trying when here.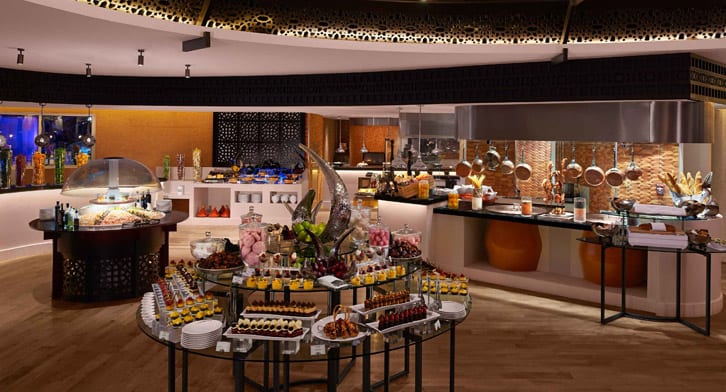 Dining in Qatar
Unlike tourists and foreign expats, locals here are not very fond of eating out or fast food. Women especially prefer to have meals at home, although, they may occasionally grab something to eat from the drive-through. If you, on the other hand, would like to try some fine cuisine, why not try Banana Island Resort Doha by Anantara.
Machbous
This is meal consists of rice stewed and with a number of spices that bring in some exquisite flavour into the dish. It is stewed with seafood or meat and sometimes both. The rice is served into one big common dish from which the meal is shared among others.
Shawarma
This is one of the most famous Arabic snacks that is quite popular among locals and foreigners alike! Wrapped in thin pita bread is a filling made of a meat of your choice that is slow cooked on a spit. Vegetables and sauces are added to spice things up.
Esh Asaray
This is a popular Qatari dessert made from sweet bread. The bread that is broken into pieces is then topped with cream and pistachios. Grab that spoon, scoop one full and taste something amazing! Enjoy the silky-smooth texture of the cream pair excellently with the crunch of pistachios.
Auburn Silver is a travel writer who has a passion for fashion and a deep interest in admiring new and exotic attractions around the world. Google+