Known as the gem of the Gulf of Thailand, Koh Phangan is a treasure trove of stunning natural beauty and rich biodiversity! You'll come across plenty of interesting things to do and see, like those given below.
Tour the temples
Koh Phangan is home to numerous historical temples! These religious complexes are not merely regarded as spiritual and historical places, they provide ample opportunities to get a clear understanding about the Thai culture as well. Located on a top of a hill, Wat Phu Khao Noi is known as the oldest temple in Koh Phangan.
Full Moon Party
Being one of the most famous parties in the world, The Full Moon Party was first celebrated during the 1980's. Initially, it was a small party on the beach with a few backpackers having a beer and playing their guitars. After 2000 this party has gotten bigger since then.
Ang Thong National Marine Park
Staying true to its name Ang Thong, which means "a golden bowl", this marine park comprises 42 islands with exquisite flora and fauna. This is indeed an ideal destination to view some of the most unusual scenery in Thailand. It's wonderful to view how some of the limestone cliffs have formed into beautiful shapes due to centuries of erosion. If you're staying at a Koh Phangan resort the likes of Anantara Rasananda Koh Phangan Villas, you can easily plan a boat trip to witness the marvel of this beautiful marine park.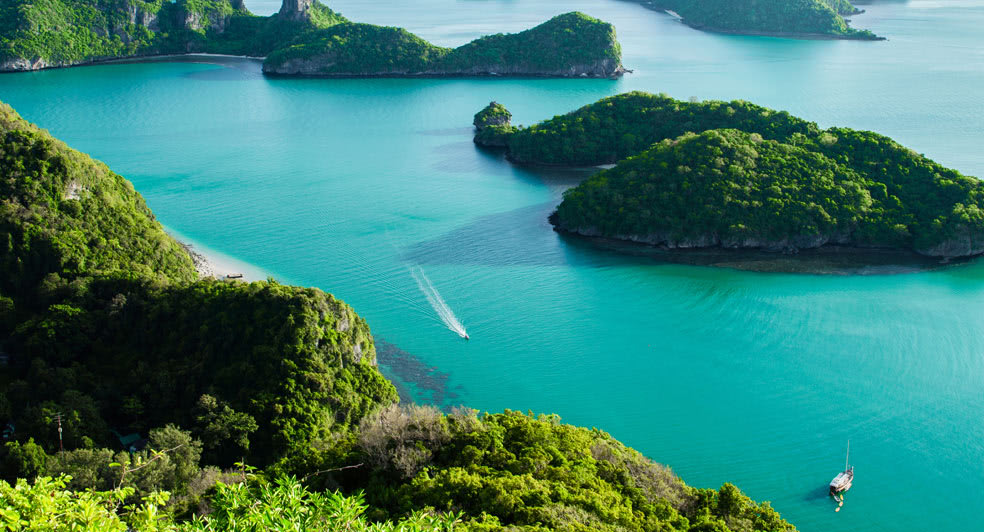 Stunning Beaches
When in Koh Phangan, an essential experience is to spend time at a tranquil, beautiful beach. From gorgeous sunsets to crystal-clear blue waters, especially the nightlife at these beaches is a mellow affair just the way everyone likes!
Roland Lefevre is a travel writer who specializes in creating features on leisure as well as business travel destinations across the globe. Google+